This year, we've had a bit of fun putting together a special edition just before the Christmas holidays to introduce you to some people who go above and beyond their job. Happy reading!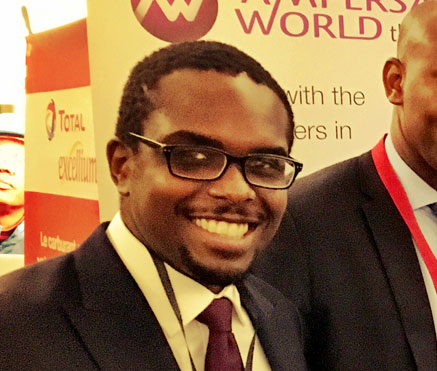 Daniel Ndiaye, A man that stands out by his incredible intelligence. He is the friend of everyone and now running his own commodity trading firm since 2018.
Where do things currently stand with Africa and commodities?
The market is still overheated – big time. The only change is that we're seeing a few more African stakeholders entering the field. Local champions seem to be emerging – it's about time! – but they haven't yet reached the critical mass that would enable them to influence the markets. However, old-school traders do seem to be losing momentum as we're seeing a move towards vertical integration.
How would you describe yourself?
A schizophrenic, the product of a "two-headed" education (laughs): European, but also deeply and incontrovertibly African.
To answer your question, I'll paraphrase the reply given by the Malian astrophysicist Modibo Diarra during an interview with Bernard Pivot, when asked what language he thought in, given that he was ethnically Bambara, was educated in France and worked in the United States, in particular for NASA, for many years. When it comes to addressing social issues that call for humanity, I think in the language of Kocc Barma (a 17th-century Senegalese philosopher) or perhaps Youssou Ndour; if I have to come up with an immediate solution, I think in English to avoid any sentimentalism; but if what's needed is some intellectual jujitsu, I think in French.
To find out more: Daniel Ndiaye is Chief Executive Officer at Kemoil SA (Oil & Gas Trading)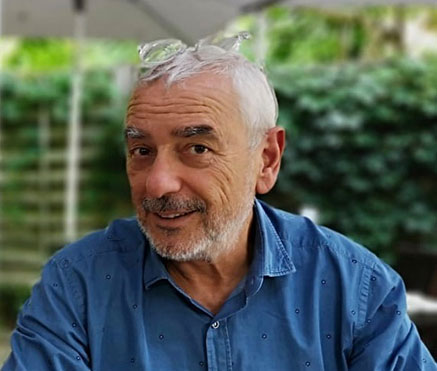 Eric Halff, A colorful personality who knows what being humble means even by managing a successful company.
What made you choose Geneva's Quartier des Bains district?
I happened to meet some BDO employees at the time the company was moving out of the building.
What attracted you to working in a family office?
A vacancy came up that matched my experience and I could see that I had to become more involved in this field to meet my employer's expectations.
What do you think of your new neighbours, Ampersand World?
They ask too many questions ;). No, seriously, they are very nice and also very helpful in creating a relaxed atmosphere that is also professional and stimulating. They encourage us to break away from the usual workplace norms and that can only be a good thing.
To find out more: Eric Halff is Founding Partner at Arkion SA (Multi Family Office)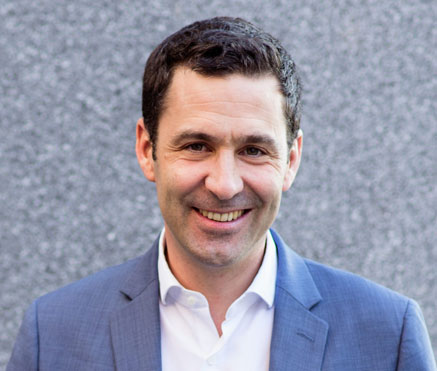 Etienne Eichenberger, A "coup de cœur".
I have hugely enjoyed hearing him talk about his work and passions. We knew we wanted to work with him from the word go.
How many projects has the Swiss Philanthropy Foundation supported?
As an umbrella foundation, we host independent personal philanthropic funds that are managed by a committee appointed by the founder. As such, it is the philanthropist who chooses which projects to support and make recommendation to the board of the Swiss Philanthropy Foundation, which than cares of the fund administration and management. This gives donors the option of playing an active role in their chosen projects and monitoring their progress in detail. This bespoke service places less of an administrative burden on philanthropists than a traditional foundation and allows them to choose their level of involvement. For those who prefer to delegate project selection, we also offer thematic funds that allow donors to pool resources with others in support of projects selected by the Foundation.
To go back to your question, we are helping our donors to support around a hundred projects worldwide each year. However, the Swiss Philanthropy Foundation's priority is ensuring that funds and, where applicable, donations are used as effectively as possible and that this can be measured concretely, while always maintaining their independence. This is achieved largely through the support of our team and the professional management service they provide. All this is of far greater importance than the number of projects we support.
2-How do you see the future of philanthropy?
Many philanthropists, whether they are from the younger generations or successful entrepreneurs, want to invest in effective philanthropy that allows them to play an active role and is focused on the impact of their donation. These same philanthropists also want to avoid the administrative aspects of running a traditional foundation, which can require a significant amount of work. Thanks to these new expectations, we are already witnessing the emergence of a more proactive kind of philanthropy.
We could say that traditional philanthropy, where donations are made to a cause, will sit alongside this new proactive philanthropy, where a donation is seen as a carefully thought-through act, one that is supported and structured by an ecosystem of professionals. These expectations surrounding effectiveness and measurable outcomes, coupled with the more traditional approach of one-off donations – which are equally critical to the sector – will doubtless result in greater collaboration and create synergies and centres of excellence, with Geneva, and Switzerland more generally, playing, in my view, a pivotal role. Finally, even though we are seeing a move towards greater transparency and there is clearly a need for communication, particularly when it comes to encouraging debate and discussion of the place of generosity within our society, we must nevertheless also respect philanthropists' desire for discretion. In my mind, given the diverse nature of these approaches and the fact that they complement one another, it makes more sense to talk about the "philanthropies of the future".
To find out more: Etienne Eichenberger is Co-founder and Managing Partner at WISE and Chairman at Swiss Philanthropy Foundation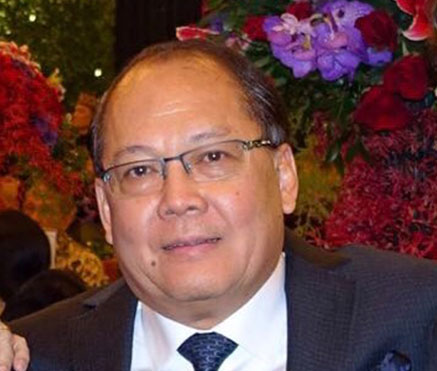 Iman Djuniardi, A personality that has been supporting, listening and encouraging Ampersand World since the beginning.
We see you every year at our annual Commodity Golf Cup tournament. What do you think of the event?
I think it's a great idea. Golf is one of my favourite sports anyway, but the tournament is also a good opportunity both to meet other people working in the field and socialise together more. It's fantastic!
Penda has always spoken highly of you. How do you see Ampersand World?
I similarly have a great deal of respect for Penda and Ampersand World. You have played a role in helping several of us to succeed, but, beyond that, you maintain close relationships with those you have worked with and show great loyalty towards them. I feel very lucky to be a part of that. One of my philosophies in life is : « Success is the result of hard work and effective teamworks, if you want to build a strong team, you must give it your all ».
To find out more: Iman Djuniardi is Managing Director at Karyon Petroleum (Oil Trading)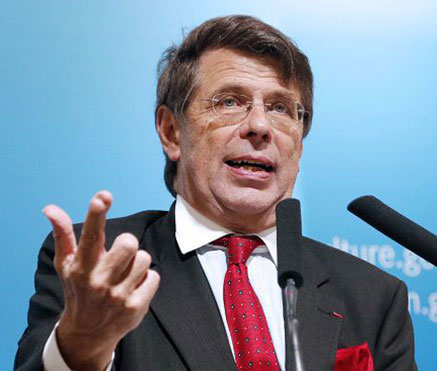 Philipe Chalmin, The "Chalmin Show" during cyclope lunches once every two months. A pure moment of economic curiosity.
What are the benefits of being a member of the Cercle Cyclope study group?
The Cercle Cyclope brings together all those who are involved either directly or indirectly in the world of raw materials and commodities, from producers to traders, consumers, bankers, insurance companies and many others.
In many cases, we are seeing markets become more and more specialised, but at the same time it is increasingly clear that there are correlations between certain products or families of products.
Whether it's energy, agriculture or metals, there are many bridges that can be built between sectors and the Cercle Cyclope offers a unique forum for us to pool our experience.
What do you find so fascinating about commodities?
We are currently working on the 33rd edition of the Cyclope report, which covers every single market, from apples to zirconium, with the same level of enthusiasm! I find commodities markets interesting because they are just the tip of the iceberg, with global geopolitical and economic tensions lying beneath. They are an open book on the successes and pitfalls of globalisation.
The Cercle Cyclope has been operating in Geneva for 4 years now. How do you think it has done in that time?
The Cercle Cyclope has been operating successfully in Paris for some 20 years, but today it's Geneva that is the world hub for commodities. In 4 years, we have succeeded in attracting and retaining many members, including traders, bankers, brokers and lawyers, and the standard of discussion in the Cercle is extremely high. Having said that, we could do more to encourage more people to join, which is why Ampersand World's help is so invaluable to us.
To find out more: Philipe Chalmin is Founding Chairman of Cyclope (research institute on commodity market)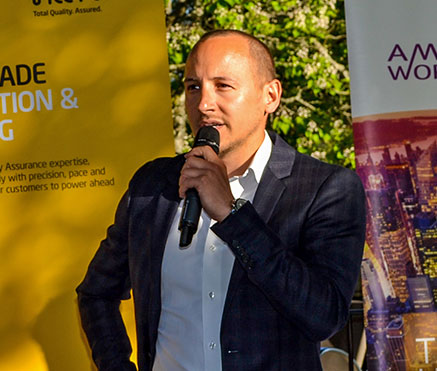 Ariel Fauvel, A fantastic ambassador for the Cornèrtrader brand. He is part of a team that has supported our events for 2 years.

Why Cornèrtrader?
Cornèrtrader is part of the Cornèr group. The private bank Cornèr Bank, founded in 1952, has been awarded by the Financial Times (The Banker) for the third year in a row for its financial strength. Choosing Cornèrtrader for its trading is choosing a platform at the forefront of technology, a financially strong bank and a tailor-made service.
In which markets is Cornèrtrader present? Do you offer access to commodities?
Cornèrtrader offers a wide range of products: Equities, Currencies, Bonds, Futures, Options and CFDs. We offer access to commodities through Futures directly, options or CFDs. Our advisors offer a service to individuals but also to institutionals.
To find out more: Ariel Fauvel is Relationship Manager – AVP at CornèrTrader (Swiss mutli-asset trading platform)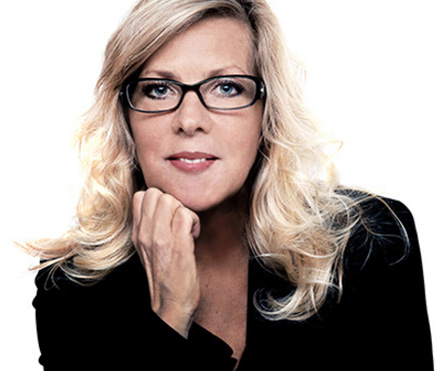 Annika Månsson, A long story of partnership since now almost 10 years. Who said executive women don't get along?
Annika champions happiness at work. Do you believe in it?

What does it mean to be "Happy at Work"?
We are happy at work when we feel more positive emotions – joy, hope, fulfilment, interest – than negative ones like anger, frustration and fear.
It's about engagement and energy.
What's the secret to being happy at work?
During my 10 years of training and coaching managers and teams all over the world, I have identified 5 ingredients that are key to building and fostering happiness at work:
1. Know yourself: Know "your why and your what". This will help you decide which direction is right for you. By developing our self-awareness, we can explore the avenues open to us more easily and make better choices. It is also important to understand your talents, strengths and motivations, as well as clarify your career expectations.
2. Focus on positive everyday progress: Don't get bogged down in your to-do lists, action plans and the tasks you haven't yet completed. Instead, focus on what you have achieved, however small these steps forward may be. By focusing on and celebrating our positive outcomes and contributions, we can feel more fulfilled every day.
3. Build great relationships: Strong, supportive relationships have a positive impact on our health and happiness. We all know that people "join a company, but leave a boss and/or colleagues". Trusting, meaningful relationships are crucial for us to be happy.
4. A sense of purpose: When you make a difference at work and can see the effect of your efforts, it makes you feel really good! Meaningful work is a major source of positive emotions.
5. Develop resilience and self-management skills: The challenge in today's ever-changing environment and fast-paced world is to stay grounded and resilient and know how to manage stress and your emotions. To do this, we must cultivate our "personal sustainability". It's a marathon, not a sprint…
You coach people at key moments in their careers. What are the benefits of such coaching?
Coaching helps us to grow, not only as professionals, by increasing our potential and capabilities, but also as individuals, by nurturing our personal development. We spend 9,000 days – a third of our lives – at work over the course of our careers. Career coaching is definitely a good investment to make the most of that time.
To find out more: Annika Månsson, Founder of Happy at Work & Executive Coach & Trainer (Expert in Happiness at Work)