Joshua is one of the AW Academy e-learning speaker. He covers the theme of the world of commodity trading, summarizing in one course information that would take you years to put together otherwise.
Trading is in Joshua Hawkins's DNA, he comes from 5 generations of commodity traders. His family left England in the early 1800s and established Wise & Co a commodity trader in the Philippines where he grew up. He went on to attend Oxford University achieving a first class degree in Geography.
From there he went on to join Louis Dreyfus Trading in London as a trainee graduating to trade Coffee, Sugar and Rice. He now works in Geneva as Global Bunker Manager for the same company. He has also worked in shipping and oil with SwissMarine and Valhalla Marine respectively. Joshua Hawkins has another passion, education, being a qualified teacher he has also worked as a High School Geography and Economics teacher for extended periods.
He is uniquely qualified to guide you through the world of commodity trading and to summarize in one online course information that would take you years to put together.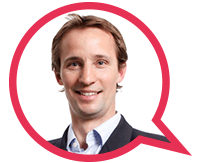 > In few words, could you introduce yourself ?
My name is Joshua Hawkins I am a commodity trader and qualified teacher and I aim here to introduce you to commodity trading in the simplest terms and explain how the world works and where you might be able to fit in.
> What is your course about and what is the added value for the people who will take it?
The course is an insight into commodity trading. It looks at the practical theory and then applies this to the current reality of commodity trading world and then projects an outlook for the industry into the future. The concepts of commodity trading are not academically challenging, the idea of the video is to make commodity trading accessible to all people, the lessons vary in their level of detail and can be accessible to all levels of understanding. It is designed to give the learner a clear understanding of the trade and the different functions within a trading company.
> What do you like about the AW Academy ?
The AW academy shows, explains and rationalises the world of a commodity trader. It's broken down into specific short videos that are easily accessible to all people and allows specialists to choose and view areas of interest outside of their fields.
> What advice would you give to someone who wants to enter the world of commodity trading ?
Watch the videos, they will allow you to understand the processes and have a view on how the industry is changing. Most commodity trading companies throw people onto a desk with no training and no understanding of whats happening on that desk. You piece together information and make connections in whats happening over many years, in fact some commodity traders never make them. By studying this course you will get all this information summarised and presented to you in an easily understandable form. Information that would take you years to put together even working within a commodity trading company. This course is unique and online, there is nothing comparable to this in the market.

AW Academy, your E-learning platform dedicated to commodity trading
AW ACADEMY® is an e-learning platform focused on physical commodity trading, shipping, trade finance and all related domains.
Learning by doing
Our online courses that teach general and/or specific commodity trading skills in a "learning by doing" format. We believe that learning about commodities is more efficient through simulations and practical case in which each attendant has opportunities to practice trading fundamental directly.
Upgrade your trading skills
Our online courses offers are targeted to people working in the world of trading or willing to learn more about this industry. This includes professional without trading experience, young graduate or HR specialists in the trading sector who would like to develop or up-date their trading skills.
Professionals speakers
A unique feature of the AW ACADEMY® is that it is taught by a team of practicing speakers and other professionals who are selected not only for their professional reputation and accomplishment, but also to reflect the diversity of the trading profession.
Discover AW Academy